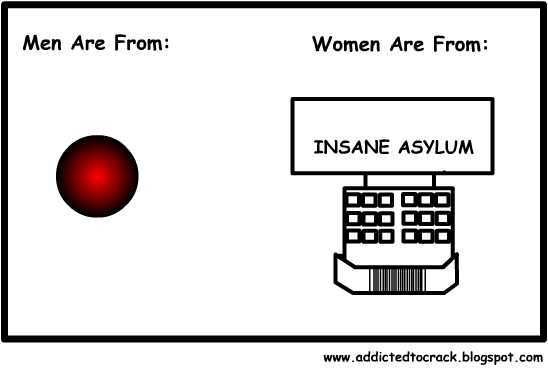 Click here to spread the word
What can I say?
It's the truth!
I've got 2 sisters...
I work with women all the time...
And yes, it's official.
They are nuts.
And it seems that their
ultimate goal
is to drive me insane.
I think it's working too...
if the little blue leprechauns
dancing around me
is any indication.
Later