Yep. It's what happens when you take crack. New pretty pictures appear every Friday, Saturday, Sunday. Hopefully.
Sunday, March 16, 2008
Rejection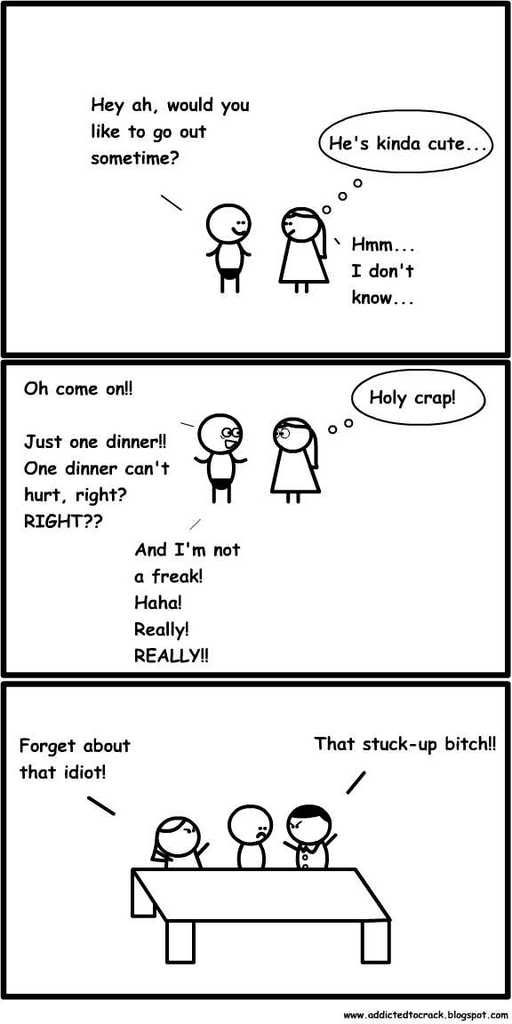 Click here to share
Ah yes...
I had attempted asking out
a girl from my workplace.
Let's just say
that I am not a smooth operator.
Shut up.
Contributors
Crack Addict's Myspace and Friendster Pages
Crack Addict's Junkie Friends