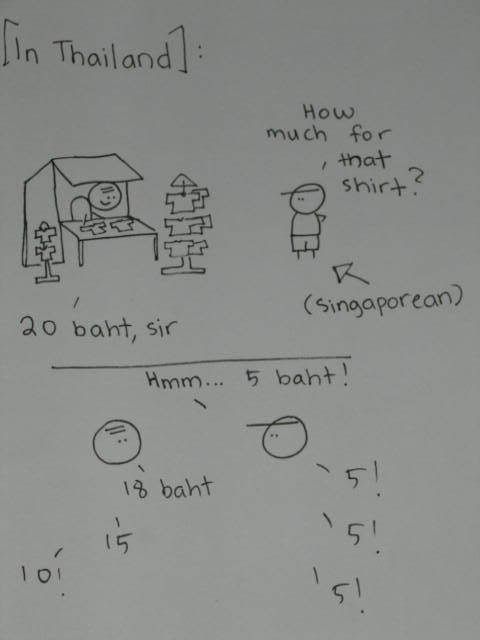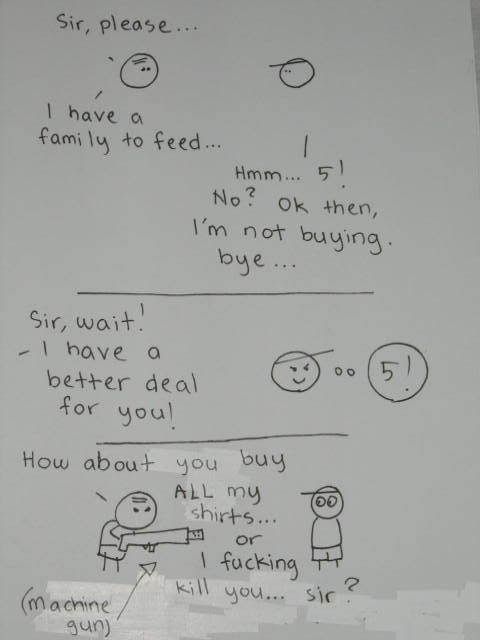 Yet another satisfied customer...
Roughly,
1 dollar = 30 baht,
and 1 dollar=2 Singapore dollars.
I could do the math,
but that would require me to think and... me no think.
By the way, sorry for the poor quality...
I ran out of paper and had to make do with this one.
Seriously.
I am THAT broke.
Now does anyone have Bill Gates number...?